Capture Page Overview
The review/question capture page is activated when the user clicks the links on the Reviews & Questions widget.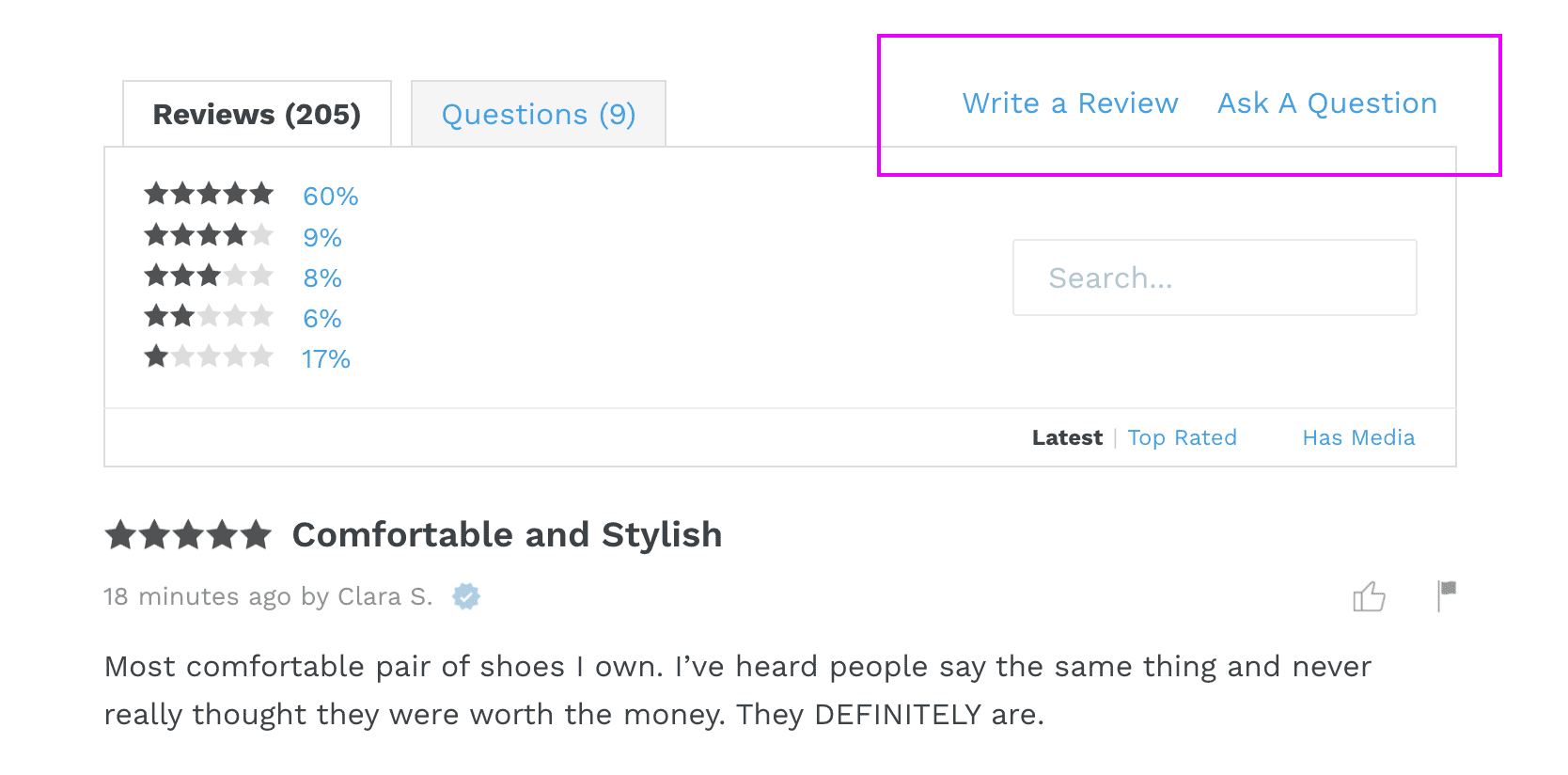 Keeping review capture on its own page allows for a big increase in page load performance on your important product pages, and also provides a much more consistent capture interface UI for the customer.
You can direct link to your capture page at any time.