Gorgias
Create tickets in Gorgias based on your settings in the Integrations tab in your Rapid Reviews admin.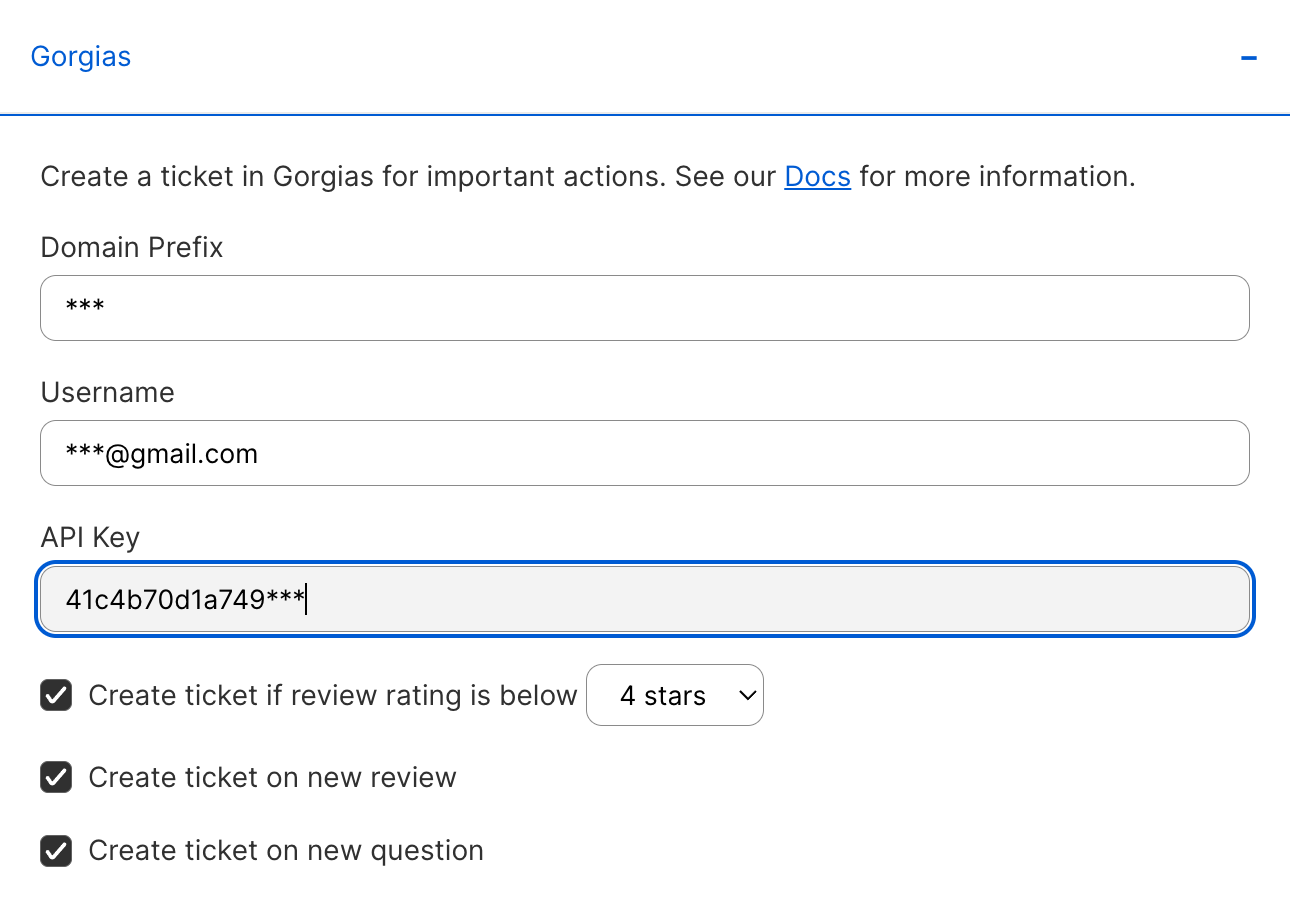 Domain Prefix
Your Domain Prefix can be found in the url of your Gorgias admin — shown below.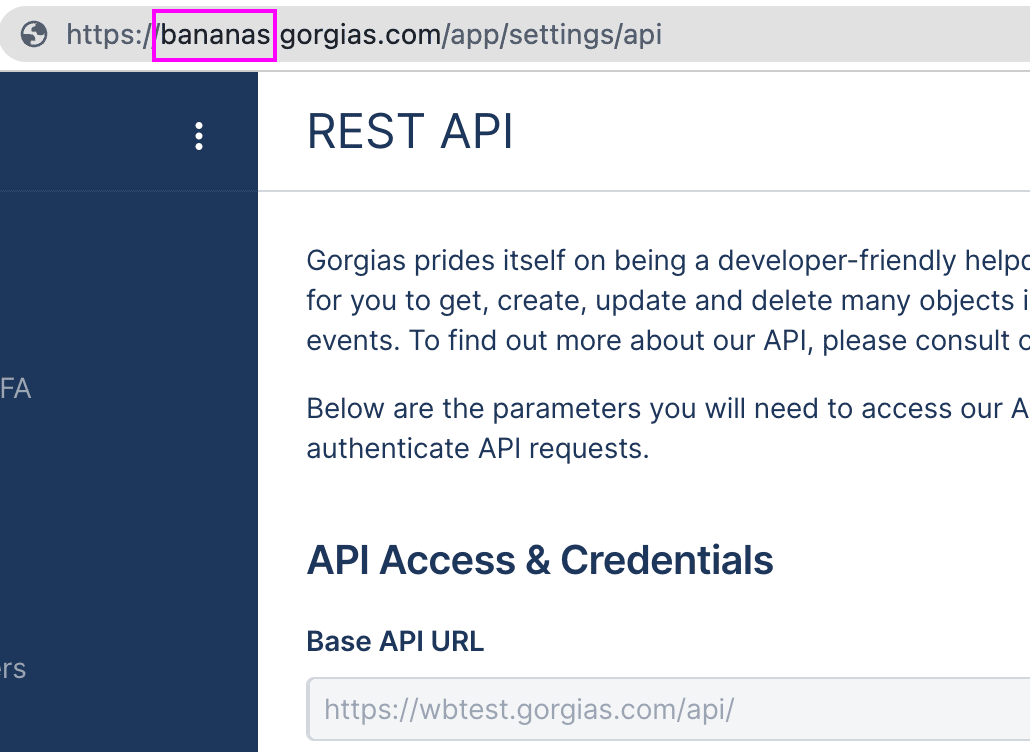 Username & API Key
Your Username and API Key can be found by clicking the three small dots next to Tickets on the main Gorgias page. Then select Settings and REST API.